Be the person your dog thinks you are.
We helped GrogDog from concept to prototype creation. Six months in the making and they have been in discussions for commercialisation of their product with one of the world's largest breweries.
Design Strategy
3D Visualisation
3D Prototyping
Patent Illustration
Product Engineering
Product Manufacturing
Manufacturer Sourcing

GrogDog™ is a patent pending, retractable, bottle-opening dog tag, and was born after a quest for the 'ultimate' dog accessory. Made from premium quality stainless steel, it is designed for the ultimate 'best mates' experience'. We helped GrogDog™ with its Product Design, CAD Development, Product Visualisation, Prototyping, and Manufacturing.
We spent countless hours trialing bottle openers, we ended with up with the right design which had a mix of being sturdy, sleek and durable that could be equipped to a dog-tag.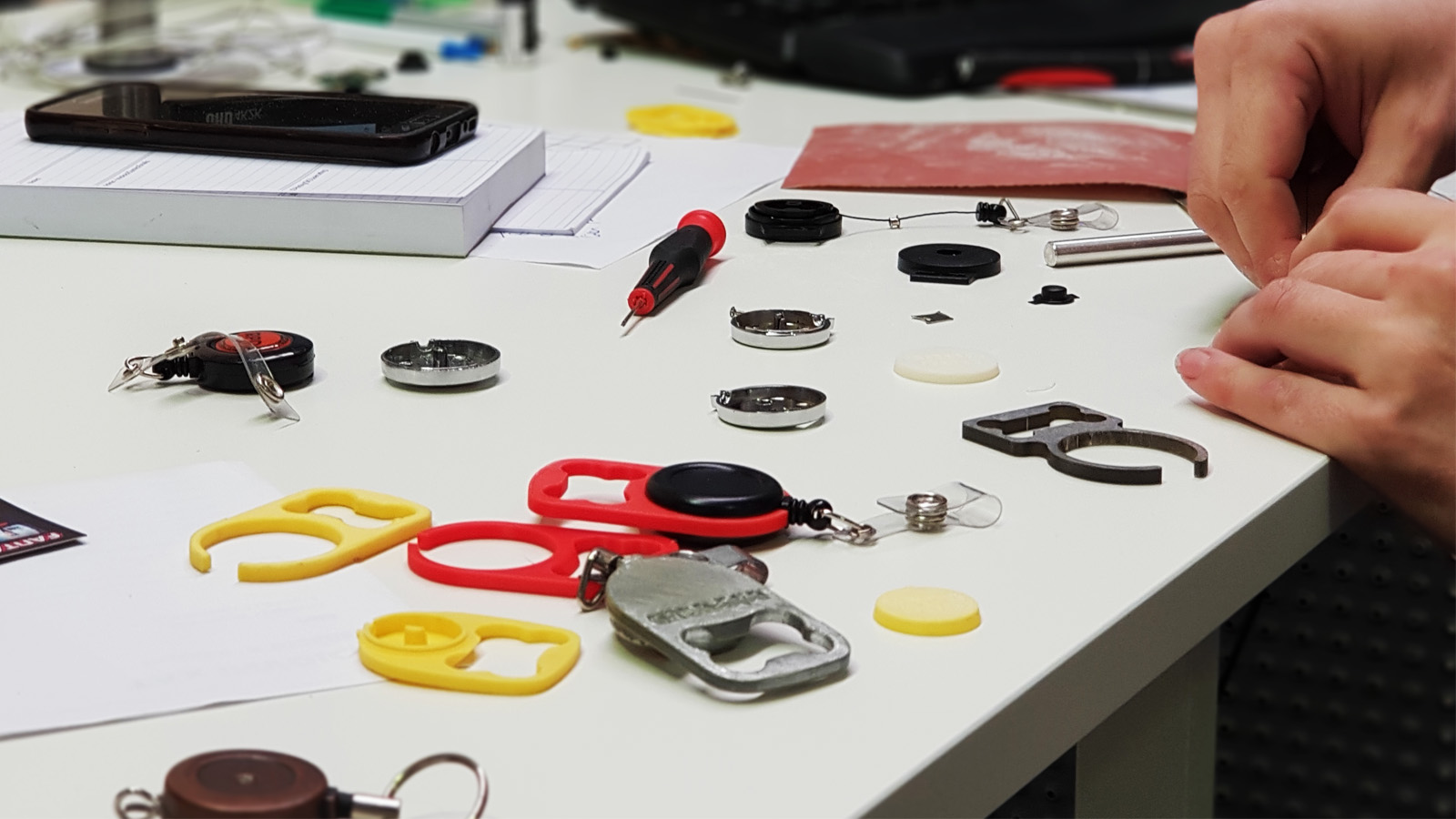 CAD Development & Visualisation
We helped advanced GrogDog's™ product with CAD software to see a 3D visualisation of the expected finished product. This allowed us to fine tune mechanical aspects of the design.
A manufacturer was sourced and a prototype was created using stainless steel.